FHA 203k Rehab Loan for Foundation Repair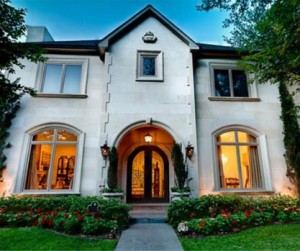 There are many misconceptions about the 203k Rehab Loan provided by the FHA for foundation repair through this program. Many of the homes offered for sale by FHA / HUD foreclosures are in need of foundation repair in Dallas, TX and other parts of the DFW Metroplex. There are quite a few articles online about this program not covering foundation or structural rehab, but this is simply not true. If you are in the market for a new home or investment property that has foundation problem signs, this is not a deal breaker if you are prepared as you may have read on another site. In fact, Pro-Tech Foundation Repair regularly performs foundation repair services for home buyers that have FHA financing with a 203k rehabilitation loan. To learn more about 203k financing and HUD home purchasing, contact Kim Rygh.
If you find the perfect home with FHA financing but notice there are cracks above door frames, at window corners, in exterior mortar and bricks, doors that swing open on their own, doors and windows that do not close properly, or uneven floors, foundation repair might be necessary. While these issues are not to be taken lightly, having a 203k rehab loan from the FHA will enable you to repair the foundation and all structural and cosmetic issues caused by the foundation's failure or soil's instability.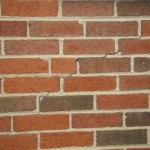 Further, with 203k foundation repair, you will still be able to upgrade the house to make it your dream home that is structurally sound and protected from future movement or foundation settlement problems. If any warning signs are observed, it is highly recommended to have a qualified foundation inspection performed before any other projects are started or improvement contractors are scheduled. In the worst case, the home will need foundation repair and it has to be completed before any other project starts due to the structural movement that will take place. If new tile, hardwood flooring, window replacement, or fresh paint is completed before foundation work is corrected, you may have to do the work over again after the home is adjusted properly.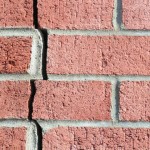 Foundation repairs are not simple fixes and should not be treated lightly. It's important to choose a trustworthy contractor for foundation repair in DFW who will provide a no gimmick approach to ensuring your investment is stable for a lifetime with a transferable warranty. Consider the improvements being made to your home with a 203k FHA rehab and think of foundation repair as solid protection to everything you plan on adding to the home. Pro-Tech Foundation received the customer service award in 2010 for Dallas area foundation repair companies and is accredited by the BBB ( Better Business Bureau).
We perform service on both slab foundation repair and pier and beam foundation repair jobs. Our service area in Texas includes : Dallas,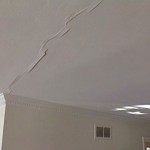 Plano, Allen, McKinney, Frisco, Garland, Mesquite, Irving, Grand Prairie, Richardson, Carrollton, Rowlett, Rockwall, Wylie, Sachse, Cedar Hill, DeSoto, Lancaster, Red Oak, Seagoville, Combine, Crandall, Kaufman, Terrell, Addison, Highland Park, University Park, and Farmers Branch. If your city is not listed but is located in Dallas County, Collin County, Rockwall County, Kaufman County, or Denton County, please Contact Us to schedule a free estimate.
Pro-Tech Foundation Repair has an exceptional customer service reputation in the Dallas / Fort Worth Metroplex and provides foundation repair services and information to residential and commercial customers. We take pride in our work and utilize independent structural engineers to oversee our estimates and completed jobs. If you observe any of the foundation problem warning signs, feel free to give us a call.