Foundation Repair and House Leveling in Dallas, DFW, and Fort Worth
Foundation Repair and House Leveling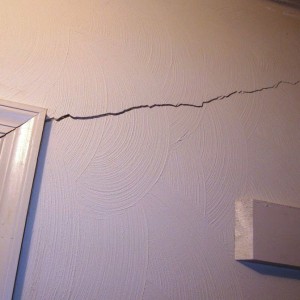 Foundation Repair is not something most people like to think about. Foundation repair, sometimes referred to as house leveling or foundation underpinning, can be stressful, potentially expensive and if not done professionally, can be the cause of greater structural damage to your home. If your house is showing signs of foundation problems and are searching for a solution, you probably have a few questions:
How can I be certain that I actually need foundation repair?
The only way to be absolutely sure if foundation piers are needed is to have a foundation repair specialist inspect your home for warning signs and take elevation measurement. Pro-Tech Foundation utilizes an independent structural engineer to provide a report after the initial assessment is completed for further reassurance to the foundation leveling work that will be performed.
My home has a pier and beam foundation. Do you have experience with this foundation type?
Pro-Tech Foundation is one of the few companies in the Dallas / Fort Worth Metroplex that effectively repairs pier and beam foundations. Many foundation repair companies will pass on pier and beam foundation leveling jobs because they are more difficult to perform and require working in a crawl space.
What will I do about the masonry cracks and broken bricks around my home?
After your foundation is repaired, it is typical to see broken bricks and/or mortar cracks around the exterior of the house. This is caused by stressed placed on the home's structure when the foundation is settling. Pro-Tech Foundation provides mortar repair on the entire exterior of your home after the foundation movement has been adjusted. In more extreme cases of foundation failure, a separate contractor might be needed for brick replacement, window repair, and door frame repair.
Foundation Underpinning in Dallas, Ft. Worth and North Texas
Pro-Tech Foundation Repair is here to provide solutions and answers to all questions concerning foundation failure. Foundation Repair in Dallas, Fort Worth and North Texas is our most important service to homeowners and business owners alike. Whether you think of it as house leveling or foundation underpinning, Pro-Tech has provided an honest, no gimmick approach to foundation analysis, engineering, and repair solutions that are founded on sound, proven engineering principles that are warrantied for the life of your home or commercial property.
Pro-Tech's foundation repair methods are proven to preserve the value of your home and add to the salability of it with a transferrable warranty. In North Texas, it's not a matter of "if my foundation will have problems," it truly is a matter of "when."
Whether you need assistance with epoxy foundation repair, post tension slab foundation repair, or pier and beam foundation repair, the professionals at Pro-Tech Foundation can help you make a responsible choice to "Pro-Tech your Investment." Unlike another foundation repair company, we are more than willing to describe each type of foundation repair method in order to better inform customers about the differences between pressed concrete piling piers, steel piers, bell bottom piers, double drilled piers, and other underpinning methods currently used in the Dallas / Fort Worth area.
Whether you are a homeowner, homebuilder, commercial property manager, business owner, or apartment manager, Pro-Tech can provide a free consultation to discuss the foundation repair costs after an initial assessment of the property is completed.
Pro-Tech Foundation Repair Service Area
Our foundation repair service area includes the following DFW Texas cities: Dallas, Plano, Allen, McKinney, Frisco, Garland, Mesquite, Irving, Grand Prairie, Richardson, Carrollton, Rowlett, Rockwall, Wylie, Sachse, Cedar Hill, DeSoto, Lancaster, Red Oak, Seagoville, Combine, Crandall, Kaufman, Terrell, Addison, Highland Park, University Park, and Farmers Branch. If your city is not listed but is located in Dallas County, Collin County, Rockwall County, Kaufman County, or Denton County, please contact us to schedule a free estimate.