Foundation Repair services
our services
Trust An Experienced Local Company for Foundation Repairs
Foundation Inspection
Discover potential issues with our thorough foundation inspections. Our experts assess your property to identify any underlying problems, providing you with a clear picture of your foundation's condition.
Foundation Repair
Trust us for comprehensive foundation repairs. We can repair both slab and pier & beam foundations. Our expertise and craftsmanship guarantees your property's long-term structural stability.
Concrete Services
Our concrete repair expertise covers a wide range, from repairing foundation-related concrete issues to pouring new driveways and patios. We're experts in all aspects of concrete work and brick repair.
Drainage Correction
Protect your home from water accumulation with our specialized drainage solutions. We expertly channel water away from your property, preserving both its foundation and structural integrity.
Diagnose
Our foundation experts conduct a comprehensive on-site evaluation to accurately identify your specific foundation issues.
Plan & Design
We provide a detailed repair plan, complete with clear, itemized pricing and explain the process in detail while answering any questions.
Installation
Our highly skilled team efficiently executes the engineer's repair plan, ensuring a durable, long-lasting repair for your property.
Concrete Slab Foundation Repair
When it comes to repairing concrete slab foundations, Pro-Tech Foundation Repair utilizes a proprietary system of double-drilled piers made from steel-reinforced concrete. These piers are engineered to hold up to 3,000 PSI once fully cured. After curing, our foundation experts level the slab in accordance with an independent structural engineer's guidelines. For slab foundations experiencing "bowing," which results in uneven flooring and unnatural slopes, we may utilize interior piers and will often recommend mudjacking for additional support.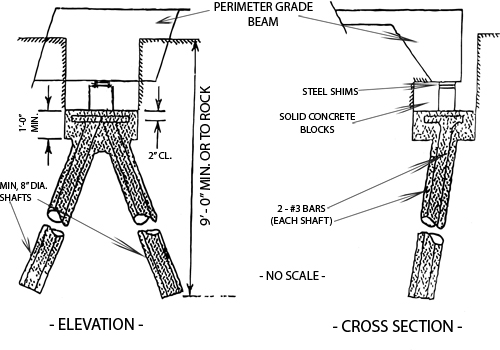 Pier & Beam Foundation Repair
For pier & beam foundation repair, we employ a different approach than we do for slab foundations. We focus on the individual piers and beams that make up the foundation's structure, often concrete piers and/or steel piers for maximum stability. These are strategically placed to distribute the weight of the structure evenly, reducing the risk of future settlement or shifting. Unlike slab foundations, pier & beam repairs often involve adjustments to both the piers and the wooden beams, providing a comprehensive solution for your foundation.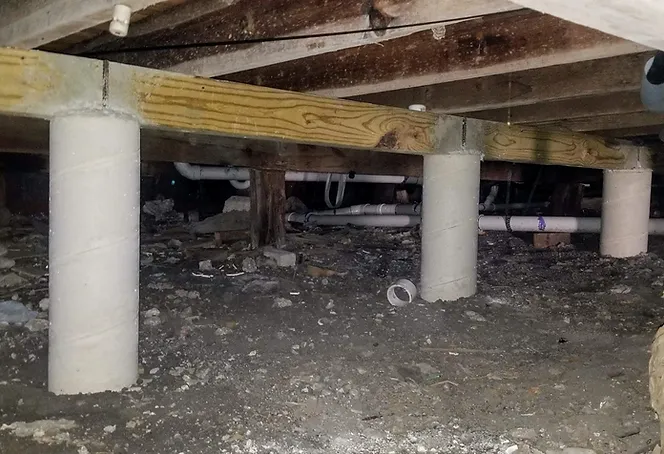 Drainage systems, including French drains, are a vital tool for managing excess water in your yard and around your home's foundation, especially in North Dallas where clay soil can cause foundation shifts in extreme dry or wet weather. At Pro-Tech, we start with a site analysis to identify water collection areas. Our process involves digging a trench, installing drain pipe connected to gutter downspouts, strategically placing catch basins, and planning the exit location. In some cases, water must be moved from a low point to a higher exit and may require a sump pump to operate correctly.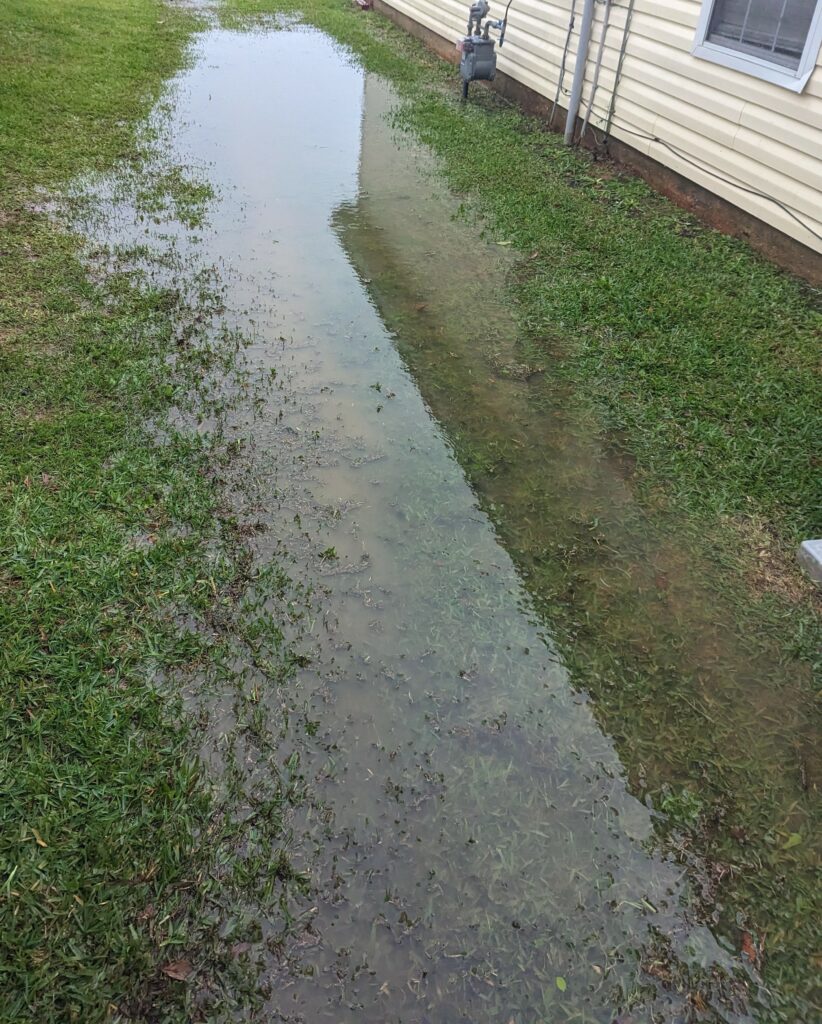 We specialize in a comprehensive array of concrete services. Whether your driveway needs repair or replacement, or your home's foundation requires stabilization through mudjacking, we have the expertise to handle it. Our team conducts thorough assessments to determine the best course of action, from pouring new driveways and patios to using mudjacking for interior foundation bowing. Especially in cases of severe damage, full replacement services are available to ensure the safety and longevity of your property. Trust us for durable, long-lasting concrete solutions tailored to your needs.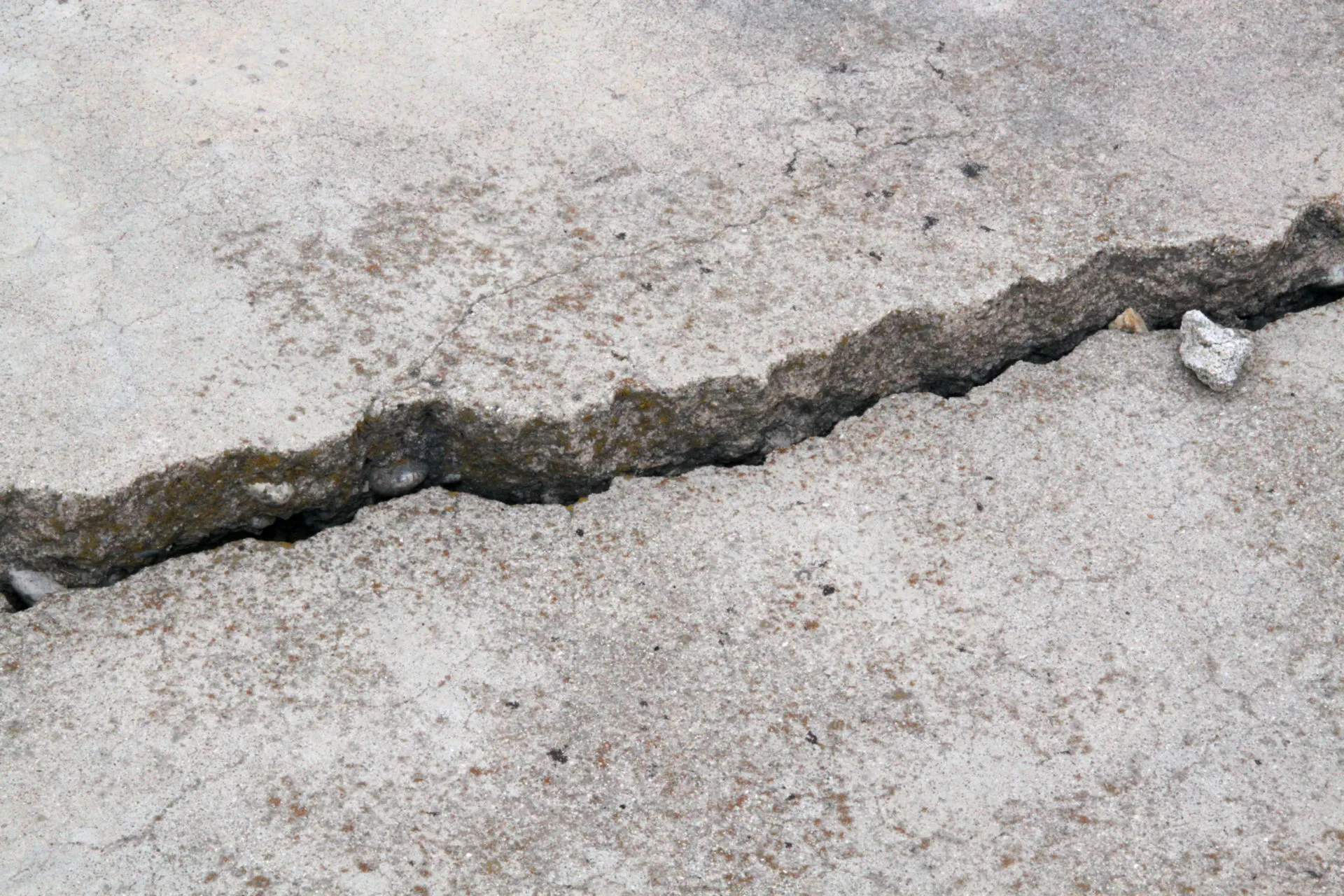 Superior service offered in North Texas
Our foundation repair service area includes: Dallas, Plano, Allen, McKinney, Frisco, Garland, Mesquite, Irving, Grand Prairie, Richardson, Carrollton, Rowlett, Rockwall, Wylie, Sachse, Cedar Hill, DeSoto, Lancaster, Red Oak, Rockwall, Seagoville, Combine, Crandall, Kaufman, Terrell, Highland Park, University Park, and Farmers Branch. If your city is not listed, but is located in Dallas County, Collin County, Rockwall County, Kaufman County, or Ellis County, please contact us to schedule a free estimate.
Open Weekdays from
8:30am – 5:30pm
Need Foundation Repair Services?