Advanced Foundation Repair requires Expert Contractors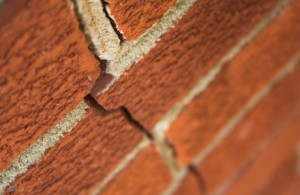 The foundation of a home is of the utmost importance. The house sits on the foundation, and damage to the foundation can cause problems with drainage, cosmetic damage inside the home, and can even cause devastating structural problems if left untreated. If you fear that there may be a need for advanced foundation repair at your home or office, it is important to get it checked out sooner rather than later. Unless you are an exceptionally handy individual with a team at your disposal, calling a company to take a look and give an estimate is an absolute necessity.
When you call Pro-Tech Foundation to come and inspect at your foundation, the first step is for us to do a walk-through and visual inspection. We note drainage, vegetation, existing damage and more. After the walk-through, Pro-Tech then takes measurements to determine high and low points in the house with a highly accurate elevation instrument. We then analyze all of the data which is then used to make a list of possible solutions. Once completed, we present the home or business owner a final report with all of the data, findings and recommendations. Pro-Tech Foundation always takes the necessary time  to sit down with you and discuss any questions or concerns that you may have as a home or business owner so you are fully aware of your home's situation.
Once a need for foundation repair is established, it is time to discuss the possible solutions. There are a number of different foundation repair methods, all dependent upon the building type, location and the extent of the damage. Some foundation repair companies have a one-size fits all approach to foundation repair, while we utilize the foundation repair method that best suits the property. Drilled concrete piers are best for light commercial buildings and residential properties. This method involves pouring concrete into holes drilled in the ground, to help stabilize the foundation. Concrete pilings are for the same type of buildings, but this method uses concrete columns that have already been poured and are just pushed into the ground and have many negatives. For heavier buildings or more severe damage, steel pilings can be used as a replacement. Mudjacking is a method that involves pumping concrete (referred to as "mud" in the industry) under the object that needs to be lifted. Soil injection is for homes with the right amount and type of soil under the building. This method helps to prevent the soil from absorbing water and thus damaging the foundation. Mudjacking also helps stabilize small foundation movements. Finally, root barriers are objects that prevent roots from growing in areas that could potentially cause further damage to the foundation.
Foundation damage is not a matter to be taken lightly. If you find yourself in need of advanced foundation repair, contact Pro-Tech foundation for a free foundation repair estimate.